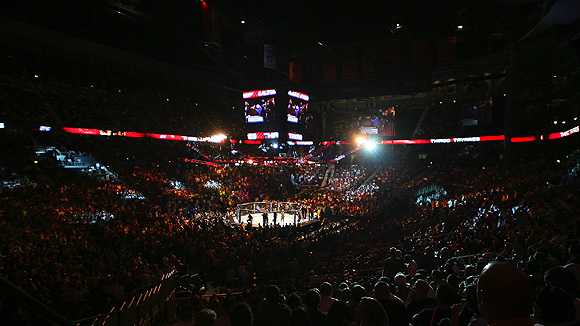 We've got UFC and Bellator Monday morning goodness for you.
In other news, out of the 13 picks I made for Bellator and the UFC, I got exactly 6 right.
Sigh.
Events like this weekend remind me why I'm not a professional gambler.
Long weekend of MMA. Oddly enough, GSP pleasantly surprised me and it was the other match-ups on the card that seemingly left me a bit unenthused.
First up, Hendricks caught Kampmann cold and pounced on him:
What you really care about other than the above
could be and maybe possibly but never definite number one conteder match-up b/c the UFC brass will never actually agree to make a fight for a shot at the belt, hell, the Interim champs don't even defend their belts all the time after winning them
is whether or not GSP could handle the combat sports again, the pressure of returning to MMA, a 5 round fight, in front of a sold out Canadian
(eh?)
crowd, and no tune-up fight:
On that tip, we continue on with some usual Bellator awesomeness with surprise endings and well-matched fights in the tournament brackets: