Ultra Heavy - Semis will be Cavaca vs Trans and Trans wins on youthful exhuberance, and Buchecha beats Joao Rocha and Buchecha beats Trans again for another world title.
Super Heavy - I don't know if Bernardo Faria or Rodolfo Vieira will take their match....I think Rodolfo's focus on MMA will hurt him against Bernardo who will pull it out finally. After that Bernardo will face Erberth Santos in the final and wins another world title.
Heavy - Semis will be Meregali vs Wardzinski & Jackson Sousa vs Leandro Lo. Leandro takes it because he's Leandro Lo.
Medium Heavy - Semis will be Tarsis Humphreys vs Romulo Barral & Galvao vs Gregor Gracie (one of my coaches who I think will upset some folks along the way. I'm not gonna call the final because my coach is in the bracket and I'm biased.
Middle - Semis will be Gabriel Arges vs Josh Hinger & Otavio Sousa vs Tinoco. Much like the stranglehold on Lightweight that Lucas Lepri has, this is Otavio's division unless your name is Leandro Lo. I think Hinger will get after it against Gabriel Arges who plays fairly relaxed with his kneebar 50/50 game, but Josh will lost in a transition and not continue due to points, and Otavio will make his way to the final. Interestingly enough, Arges kneebarred Otavio at the ACB Challenge Grand Prix and it will be a very tight, slow paced match in my opinion as Otavio will use his world champion experience to avoid the kneebar and game of Arges (who also is a guy who as really turned it on in the past year or two).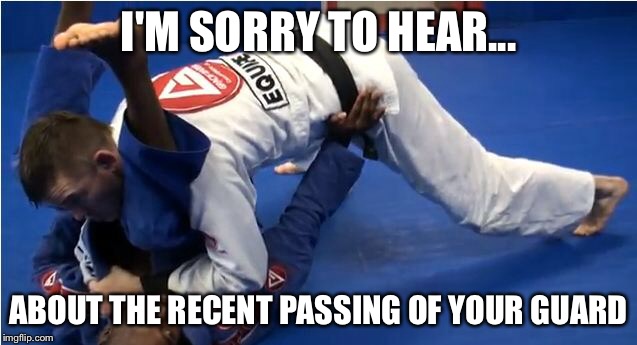 Light - Semis will be Sinistro vs Langhi & Edwin Najmi vs Lucas Lepri. Unfortunately for these guys, this is Lepri's division unless your name is Leandro Lo. Seeing Lepri dismantle Lieira's game was unbelievable and though Najmi I think has more versatile and dynamic weapons in his arsenal, Lepri takes this one by a not small margin in the semi, then moves on to face Langhi and I think becomes the second guy to pass Langhi's guard other than Leandro Lo.
Feather - Semis will be Marcio Andre vs Moizinho & Samuel Braga vs Cobrinha. I think Marcio Andre faces Cobrinha in the finals and takes it. Marcio has looked incredible and I think he becomes the second guy other than Rafa to beat Cobrinha.
Light Feather - Key Players: Joao Miyao, Gabriel Moraes, Musumeci, Doederlein, Ary Farias, and Samir Chantre
- Ary is now the reigning world champ due to the PED test that withdrew Paulo's title from last year. That being said, Gabriel Moraes is a former world champ (was promoted from blue belt after winning Worlds to black belt and won Worlds the next year - WTF? True Story). I haven't seen a lot of Ary this year but I've seen a good bit of Musumeci, Joao, and Doederlein. Doederlein has in the past gone neck and neck with Rafa Mendes...so to not have him among the favorites to win this division isn't possible. This bracket is incredible.
My guess Joao Miyao vs Gabriel Moraes & Doederlein vs Ary Farias, and the final will be Joao vs Doederline, with Joao taking the final by the slimmest of slim margins.
Rooster - Hard to think that we won't see anything other than a Malfacine vs Caio final again. Hard also to think that Malfacine won't pull out an incredible additional world title. I wish he competed more. Seeing him once per year do a handful of matches means I don't particularly care for this division because there's just not a ton to follow throughout the year other than Pans and Worlds.