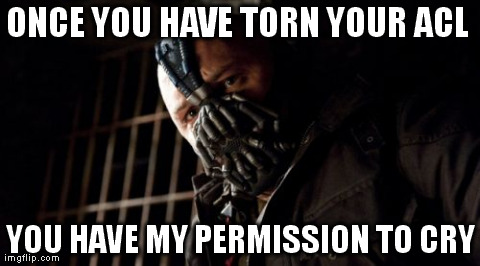 Add Rashad Evans to the likes of GSP, Dominic Cruz, Mousasi, King Mo, Anthony Pettis and many others sidelined by the dreaded knee injury.
Having had my ACL torn and meniscus torn (with a fracture in there to boot), I can't imagine returning to world class competition in 6 months as some guys have.
The "exact nature" of the injury is being withheld, but Rashad Evans will be out at least 6 months with a knee injury.
Talks like a duck, quacks like a duck....it's a duck...or in this case, an ACL injury.