Been reading over the statistics and records for Showtime and Dos Anjos.
I had not considered that when Pettis does not get the stoppage he faces a close cut decision.
That being said, seeing the way Pettis moved and fended off takedowns against Melendez but landed stinging shots that set up the finish against Melendez/set up that guillotine, I think that must be the plan against Dos Anjos.
That being said, Rafael Cordeiro/former Chute Box maestro/professor and company and will know this is Pettis' approach.
I think Dos Anjos' wrestling could be the difference in this fight. I was perplexed by how winded at moments Pettis looked early in the Melendez fight (though it obviously didn't affect his power), and I see Dos Anjos as a more striking attack diverse/larger better wrestling version of Melendez.
Like it or not, MMA Math, or who lost to who and why/stylistically is one of the best tool for MMA betting.
Pettis has only lost twice: by decision to Clay Guida (he admits he took the fight as a walk over and assumed he would beat the one dimensional Clay Guida but instead got taken down, threw up submission off his back and was pressed against the cage in the clinch/hug heavy affair). His other loss was a split decision to Bart Palaszewski.
Those fights were so long ago, I don't know that they hold the keys to beating him any longer.
It's hard to think Dos Anjos will finish Pettis unless he gets him down and gets to a dominant position. Pettis has been so good at avoiding punishment when taken down and instead putting guys into constant danger, I don't know if that's Dos Anjos' ticket.
Jeremy Stephens was the last guy to make it the distance with Pettis (3 rounds in 2011). Pettis has since won 2 by submission and 2 by KO in that time.
It's hard to doubt that resume.
As for Dos Anjos: his last loss was to Khabib Nurmagomedov (a guy who himself keeps beating people in the UFC when he's not out due to ACL injury). This loss is the most troubling on Dos Anjos' resume as I rank Khabib as a more hittable, less proficient striker than Pettis.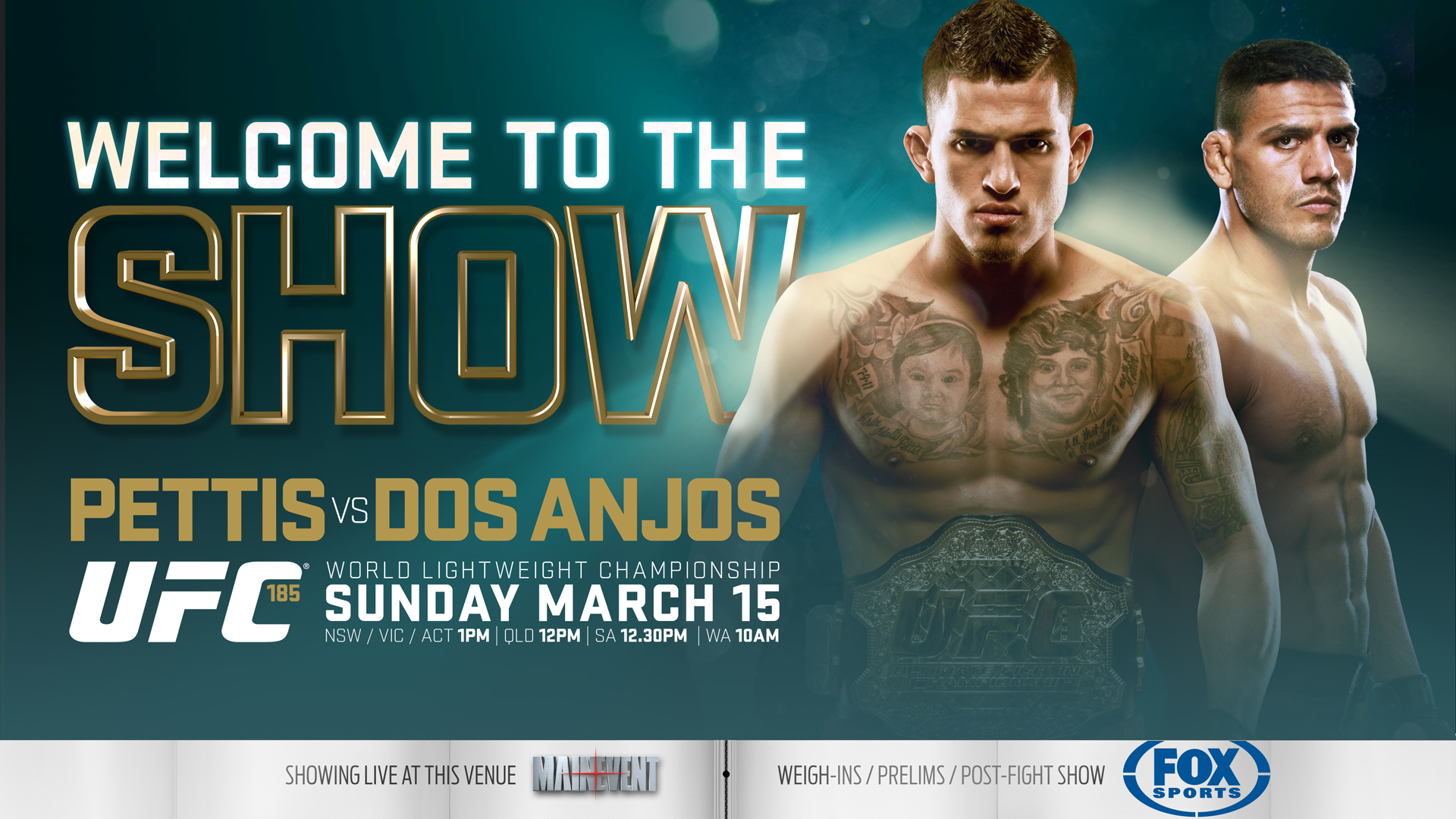 Of Dos Anjos' 8 UFC wins, they were primarily decisions with him finishing Benson Henderson (still with the UFC), and tapping two guys either not with the UFC or no longer relevant (Jason High and Kamal Shalorus). I see the logic in saying "well Dos Anjos wins decisions and Pettis has only lost by decision.
The first decision loss by Pettis is so long ago I call it a wash. The second was his first UFC fight and honestly, I give him a pass on that one as well.
That being said, Dos Anjos is in about as good a position mentally, physically, and career-wise to challenge Pettis. He has the confidence of battering and finishing his last 3 opponents and a pressure style complemented by wrestling to give him a good shot at beating Pettis.
I just don't like betting against a guy like Pettis who I've seen hurt guys with body kicks, punches, and lock submissions as of late.