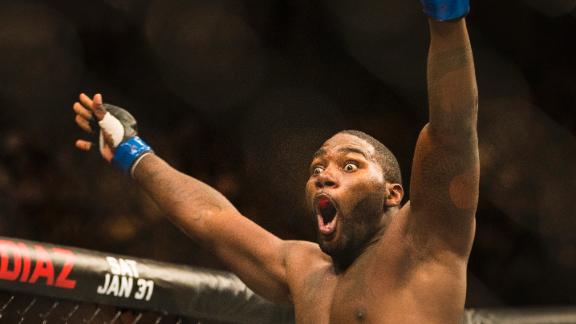 Man, what a hangover for some of the fighters and gamblers out there.
Hendo is not the same man without the TRT. I think the back of the dreaded head shot that can wobble anyone AND Hendo simply not taking a punch the way he once did are also to blame, but Hendo's days as an elite fighter have come to a close.



It occurred to me during Gustaffson's walkout when he checked his hair in the camera that he was perhaps less worried about Johnson's power than he should have been. It reoccurred to me when he winked and nodded to Johnson in the center of the octagon during the referee's instructions.

I had also forgotten the fights in which Johnson once actually hurt or tagged brutally knocked the other guy out.
Ultimatley, I have given Johnson a ton of static for missing weight and getting booted from the UFC. Now, I must give him his due props.
He beat the unarguable number 1 contender for Jon Jones' strap, and stopped him in one round, something Jon Jones did not do.
I also didn't think Gustaffson would sit right in mid-range the way he did to get clipped that that short punch that bgean the beginning of the end as it were.

But, that's why they call it a puncher's chance.
Unlike McGregor who had a guy gleamed for him to bust wide open but be durable, Johnson has legitimate KO power and more 1st round KO's and -1 minute stoppages than anyone in UFC history (a fun fact I didn't know until the teleprompter informed me mere minutes before the fight).
At any rate, overall, I went 6 for 10 with my picks, which in gambling world is slightly above where you need to be at a minimum. On the other hand, it's also called gambling and I essentially wagered that non-TRT Hendo had enough starch in his punches and Mousasi's not enough to win my parlay bet (Hendo, Bader, Gustaffson).
And one last one for the purpose of information: