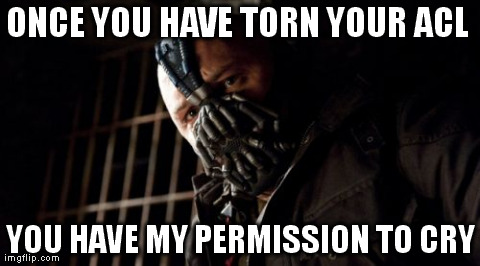 Having been on this path myself, I take note anytime an MMA fighter or grappler undergoes the knife for ACL surgery. Cruz had the cadaver graft the first go round but it did not take, something echoed by King Mo.
Returned to BJJ competition: 10 months post op
Returned to Judo competition: 14 months post op
- Have not returned to wrestling nor striking as of yet.
Range of motion: 90% of original. Still working on flexibility.
At any rate, I'm 1 year and 5 months removed from ACL surgery. I
cannot imagine trying to come back from surgery like that and jump right back into a 5 round MMA fight against a guy like Barao.
The level of self-belief and confidence is staggering.