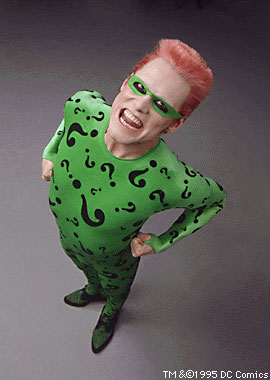 Since Faber lost decisively to Cruz and Barao, but beats all the contenders, does anyone want to see him lost another decision to either?
Benavidez: see above
Why does Silva get an immediate rematch after a clear cut KO, but Ben Henderson has to work his way back to one after losing by armbar?
How on earth is Robbie Lawler fighting for the UFC welterweight belt? (crazy thing is, I will bet money he beats Hendricks)
Why is Nick Diaz not chomping at the bit to come back and fight in the welterweight division now that GSP has left?
With GSP gone, I'm calling Silva to retire after destroying Weidman, who will carry the UFC's PPV's?
The model may be changing with the emphasis shifted somewhat to UFC on FOX and FOX Sports 1, but Barao assuming he beats Cruz is not a big draw. Neither is Aldo, unfortunately (in terms of PPV numbers).
Pettis is out with a knee injury.
Other than the Silva/Weidman fight, and Jon Jones vs Teixera, I don't see many big exciting fights on the horizon.
I'm actually very interested to see how Cormier fares at 205. I wonder if she speed and dynamism he has over other heavyweights will be as apparent against 205'ers.
January has Smooth Henderson vs Josh Thompson.
February has Barao vs Cruz and Aldo vs Lamas, Machida vs Mousasi (I guess that's a fight to make) and Cormier vs Evans. Rory booked in a comeback fight against Demian Maia.
That's basically it folks. That is what we have to look forward to for the next 3 months or so.
Not exactly the premier of the premier in mixed martial arts.