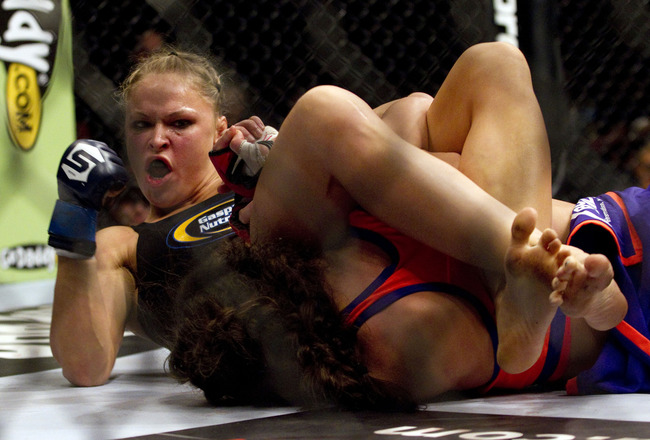 Women's MMA is currently Rousey's World. Other women are just living in it.
and bent it 90 degrees the wrong way, but it looks like common sense is telling her
she has some things to address before she takes on
the female arm collector that is
Rousey.
- Watch replays of the event today and tomorrow if you have Showtime or Showtime HD.
-
Rousey tells Cyborg to get off the PED's and meet her at 135
-
Cybrog refuses meeting at 135 and asks to leave Strikeforce
Rousey Vs Kaufman HL:
Miesha Tate Vs Kedzie HL: