This is the first Ultimate Fighter season of which I've watched more than a couple episodes since Dominic Cruz was a coach to give you any idea of my recent faith/investment in the show. Not sure why but I've had a resurgence in my time allotted to watching Bellator/UFC/WSOF as of late and this is part of it.
On to the season: either Cody Garbrandt is just coming across different than he tries to say he is (bringing out the guy with a disability to parade in the cage when he won his belt - talk about virtue signalling) or Dillashaw is just amazing at seeming like a nice guy, but all the claims about TJ just fall on deaf ears when I'm watching the show.
I just don't get how it was ever supposed to work out? Faber was still fighting.....Garbrandt was coming up....Dillashaw was moving up....all in the same weight class. As with everything there's two sides to every story....but how was that ever going to end well? I see the same scenario is Manuwa and Gustaffson had a third LHW in their gym who was moving into title contention...anyway, if Dillashaw is the snake they say he is, he does a great job of sitting back and letting Bucholz and Garbrandt look terrible and douchey.
Before his upset of barao I thought Dillashaw was a poor man's Dominic Cruz and truthfully, I still largely stand by my review of him, but he's a solid addition to the weight class, he has truly become well rounded since his early TUF/UFC days and the narrative of beef between him in the 3 ring circus of Dominic cruZ team alpha Faber/Garbrandt and Dillashaw gives the division some narrative instead of how bland it might be otherwise....think of how bland flyweight is or was until this rift between Mighty Mouse Demetrious Johnson and the UFC/Dana White?
That being said the season at this point wih its redemption narrative was mildly entertaining in a where are they now kinda way of seeing guys post-UFC run struggling with the cliched fighter pro narratives of baby momma drama, child custody, listlessness after getting their UFC pink slip, and uncertainty of place in the world etc. it's like seeing a guy who fizzles out of the NBA go play ball in Europe but he's got no insurance, the pay is poor and the brain damage is always accruing. At any rate, I'll prob watch about half the episodes of whatever next season they put together depending on the coaches and what the gimmick is because mid-week there's no UFC on and I don't really watch any other shows weekly.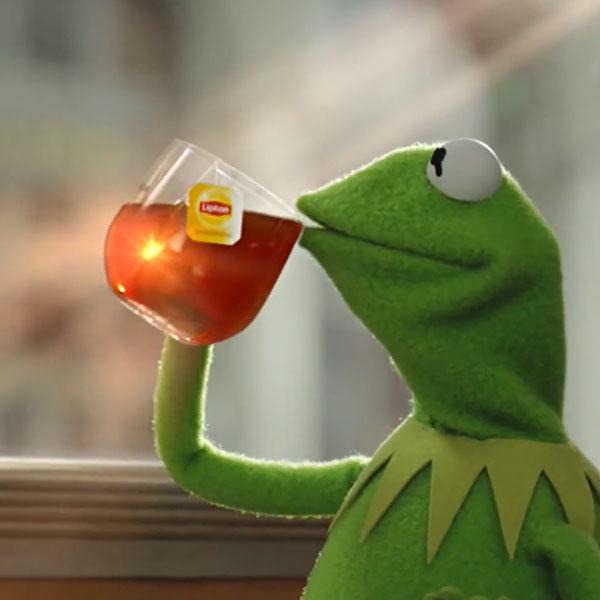 On To The Finale:
Michael Johnson welcomes a very tough Justin Gaethje to the UFC who is no maiden with downcast eyes. The guy is tough and has heat in his strikes. Johnson to his credit has fought quite a few legit guys on his division. Gaethje's last WSOF bout was very telling in that I think Firminho is more on par with the level of opposition Gaethje can expect in the UFC if not considerably more and.......
Gathje I think got very lucky in his last WSOF bout with the Doctor stoppage win as I think Firminho was gonna pull out the W in a very close fight. Gaethje has never lost and is coming in with 4 stoppage wins on his last 5 wins, but as we saw with David Branch and Marlin Moraes as they debuted (well, Branch re-debuted) having a belt and stopping guys in the WSOF isn't the opposition.same as fighting in the UFC as evidenced by Moraes losing to Assuncao, and Branch winning a clinch-heavy closely contested split decision.
Johnson's lost to Khabib by kimura (I mean, that's not a knock on Johnson), stopped Dustin Poirier in one round, lost a decision 2-1 rounds to Nate Diaz, and beat Edson Barbosa. He's also got wins over Danny Castillo, Gleason Tibau and Joe Lauzon.
Johnson has stoppages on his resumes (the first guy to put away Gleison Tibau) and Poirier but also frustratingly has gassed mid fight in some of his losses that frankly to me looks more like overtraining or weight cut rather than he didn't do his best to prepare. Debuts are always tough to call
But I have to give the nod by split decision to Johnson based on the strength of his resume at the big show level.
Diego Lima will be facing TBA, but hopefully no one from Garbrandt's team as they literally had no one advance in the shows fights/brackets.
The explosive Diakese brings his British cliched striking heavy skillet to face Drakkar Klose who's got two Unan Dec. Wins on the UFC thus far - matchmaker's goal here is to put a stoppage win for the audience on the main card. Diakese should get a nice HL reel stoppage here by the 2nd round.
Brad Tavares is still plugging away following his TUF stint and at times has shown real flashes of dominance in his fights. He's alternated wins and losses going back his previous 6 scraps. Elias Theodoru has been slightly more consistent but has a semi solid resume at 5-1 on his past 6 fights. He was most recently seen winning a decision over Cesar Mutante Ferreira and a Unan. decision over Sam Alvey prior to that.
I'm gonna go with Theodoru in this one by decision as I don't see him getting finished but Theodoru seems fresher and has less mileage on him in UFC years in a good way.


Bosse is coming off an entertaining stand and bang fest with Sean O'Connell and a quick KO of James Te Huna. He's 2-1 in the UFC this far but at 35 has to make moves quickly before his ship sails.
Cannonier is coming off a Unan. decision loss to perennial 2nd or third best LHW Glover Teixeira and 2 stoppage wins prior to that. One man is going to sleep in this bout based on their styles and their resumes. I'm gonna say Bosse pulls off a KO here in a nicely entertaining scrap with minimal clinching.
Buried on the prelims is the death rattle of Ed Herman also a TUF alumni vs CB Dolloway. Dolloway had himself a nice little streak at one point but primarily seems to win 1-2 fights then lose 2-3 in convicting stoppage fashion. This is probably a fighting for their UFC job style fight as despite that their names were Machida, Bisping, and Marquardt, Dolloway has lost 3 in a row, and Herman has only underwhelmed in his past 5 fights. Dolloway has shown submission holes previously but I just can't get on Herman any more. Dolloway by TKO in the 3rd round.
Angela Hill returns to action after a tough loss to Andrade who simply pressed forward longer and harder than bill could dance and avoid and pick her off. She took a lot of punishment in that fight as it wore on and it will be interesting to see if it made her round the curve, or if it took some of the wind out of her sails long term. Angela Hill gets Win here over unknown opposition.
Believe it or not, Gray Maynard is still fighting. He's racked up 1-2 record since his 3 fight skid of stoppage losses to Ross Pearson Nate Diaz and TJ grant. He's also the alumni of two of the most frustrating fights in UFC history against Clay Guida and Ryan hall. Since 2013 heal only won a unanimous decision against Fernando Bruno and lost 5 fights. He's getting softball here in the form of Ishihara who has gone 2-2 in the UFC with wins over no one whose name you'd recognize.