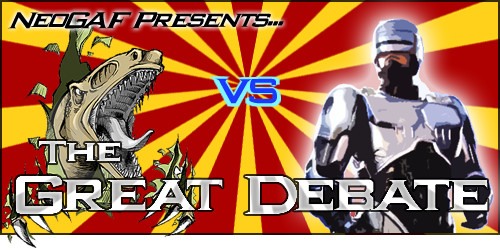 1) Buchecha and his dominance
Is Buchecha now going to reign over the Worlds 2 years in a row and as he picks up even more steam/momentum? Will he still hold second position to Roger as the mat of public opinion's title for "greatest sport Jiu-Jitsu competitor"?
2) Rodolfo's reign as Absolute champion
Was it in the absence of Roger? Despite nearly mounting Buchecha one minute into the match, Buchecha eventually claimed control and moved forward with a decisive points victory. Will Rodolfo regain form against an ever improving Buchecha? Is he the consensus number 3 competitor in the world now, behind Buchecha and Roger?
3) Cobrinha and his place in the division
Losing by sweep to Tanquinho: does this mean Tanquinho is moving up a slot and Cobrinha falling a spot? Tanquinho has competed well against Rafa in the past and I'm curious to see them match up at the Worlds.
4) Gabi Garcia
Is there anyone, any female out there anyone wants to see that can be competitive against her and her ridiculous size/power advantage? (on that note, I listened/saw a competitor show the bite mark on her chest that she claims she got from Gabi who was trying to escape a submission at last year's Pan. I speak enough Portuguese to understand what she was saying, and literally saw her point to what I could also clearly see was a bite mark on her chest).
5) The Other Souza Brother
In beating another part of a brother paring in BJJ, Victor Estima, the other Souza brother begins what may be his rise to international relevance after having been in the shadows behinds Roberto. Interesting to see another player become a threat in an already stacked division
6) The Mendes bros.
Their dominance at the Pan and that of the Berimbolo led to wins by a smaller than previous margin, with Cobrinha drawing to a loss by referee decision and Learcio losing by only a sweep to Guilherme.
7) Effect of shorter match durations
Does it change the outcome? Does it force players to open up their game? Does it stylistically change the experience for viewers?
8) Cash Prizes for competitors
The Mendes bros. skipped the Abu Dhabi. Like last year, Rodolfo skipped the Pans to do the Abu Dhabi. Is there a conflict for the Abu Dhabi Pro to hold their tournament so close in between the other two pre-eminent tournaments in the IBJJF circuit?
9) Disqualification for styles of play (ankle grabbing)
The great debate will rage on as the referee DQ'd both competitors Paulo Miyao and Keenan Cornelius for playing the foot grabbing/footsie game. It remains to be seen if other touranments (ahem, the IBJJF will follow suit). There are essentially two schools of thought: the sport should not be forced to adapt to please viewers or certain styles of play OR that the sport should attempt to consider its roots as a self-defense/fighting/martial art when devising rules to incentivize/disincentivize certain behaviors and styles of play.
10) Lepri stalls the Leandro Lo hype machine (if only briefly)
Lepri, a perennial contenders comes out on top over the surging Leandro Lo who has been terrorizing everything from the IBJJF to the Copa Podio.
11*) Romulo's knee re-injured
It took several years for Romulo to regain prior form after injuring his knee in a mach with Tarsis Humpreys several years ago. By his own admission, Romulo said he returned to training to soon. We can only hope it's a minor injury, not only for the World this year but for his long term competitive career.